We set-up, manage, and optimize pay-per-click ad campaigns.
No Minimums or Contracts
Most PPC agencies specialize in large businesses. They want businesses that can afford to spend thousands per month on paid search. We accept all budgets.
We're small business friendly.  No budget is too low.  We are confident that your return on investment with PPC will result in ongoing and higher PPC budgets.
We're PPC Specialists
Setting-up and managing an effective PPC campaign is complex, and not something that business owners or web designers can quickly or easily master.
Newbies to pay-per-click often make the same mistakes: too many keywords, not enough ad groups,  not enough ads, bad ad copy, and no use of advanced features like ad extensions, conversion tracking, or remarketing.
Small Business Friendly
Our rates were developed with small businesses in mind. We also provide a $150 in AdWords ad coupon credit for new clients.
Knowledgeable, friendly, and affordable
PPC Solutions is a boutique PPC agency in Victoria, BC where you always deal with the same person – a business owner like you who cares about attracting new clients and keeping them happy.  With 21 years of online marketing experience, you aren't making any compromises by choosing us.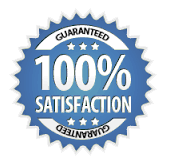 Committed
to your
satisfaction.
Why Use Pay-Per-Click Marketing?
You only pay for performance.

You set the budget to control costs.

Target marketing reduces wasted spend.

Can show you results quickly.

Can inform your other marketing efforts.
Our Specialities:
Online Marketing Strategy
What our clients
ask us to do.
"Go-to" firm for all online marketing
Get Started With A Free, No-Pressure, Consultation
Complete the form below or call us, and we'll conduct a "no-pressure" consultation about your existing online marketing and provide you with tangible suggestions for improvement.
Call us today
1-844-772-3476     Toll-Free Number
Monday – Friday  9:30 am – 5 pm  (Pacific Time)
Information shared here will not be shared with a third party and will only be used by PPC Solutions for the purpose of communicating with you.