PPC Solution's owner is David E. Fowler

, B.A., B.Ed. David is Google Ads Search certified.  That means that he passed an annual Google Ads exam with a passing grade of 80% or higher. To maintain his certification he must pass the exam again annually. To maintain PPC Solutions Google Partner designation, PPC Solutions must also maintain certain account performance and ad spend levels.
David has been in the online marketing business since 1995 and has a wide array of experiences to draw upon to make your online marketing campaign successful.  In the past, David managed website hosting and DNS services as the manager of the largest dial-up internet access company in Kelowna in the 1990s.  David also set up and successfully operated an online newspaper, Castanet.net, where display ads were the only income for the company.  David has the experience and know-how to optimize your online marketing budget.  Learn more about David on his LinkedIn profile.
Career Highlights
Started a dial-up internet service provider in 1995 and quickly grew it to be the largest in town, selling it at the height of the dot com boom in 2000.
In 2003 made headlines with his unprecedented online coverage of Kelowna's 2003 Okanagan Mountain Park Fire  David provided 24/7 news and updates on the fire on a blog. David's efforts were widely recognized and credited as being a core part of the emergency response to the fire. The City recognized David's efforts by having him accept the thank you award on behalf of the city's media.
From 2003 – 2010 David took the reigns of a struggling, hyper-local, online newspaper Castanet.net and turned it around to be a serious player in the local advertising market rivaling local newspapers. When David left the company in 2010 its margins were 25% and site traffic continued to grow.  Nine years later, Castanet was sold to Glacier Media Inc. for $22 million.
In January 2013, David was awarded the Queen Elizabeth II, Diamond Jubilee Medal, by the Governor-General of Canada in recognition of his volunteer efforts.
Bachelor degree (with distinction) in Education
Bachelor degree in Sociology and Political Science (double major)
Aidan Collier has been working in online marketing since 2018 with experience in content marketing, copywriting, paid advertising, and SEO. This includes working with numerous platforms, including Google Ads, WordPress, and YouTube. 
Aidan holds certifications in Google Analytics, Search Ads and Display Ads. 
In addition to his marketing experience, Aidan also brings knowledge and expertise from his previous years working in education and academia. This work has helped to enhance both his writing and data interpretation skills. 
Career Highlights
Set up and managed dozens of successful Google Ads campaigns

Achieved numerous first page, #1 position, and featured snippet positions for content that he has created

Taught at the University of British Columbia, the University of Victoria, Vancouver Island University, and Silla University in Korea

Two graduate degrees in Philosophy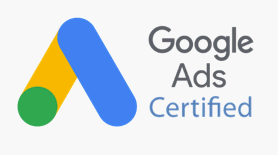 Online strategy isn't guesswork
To monitor progress and goals
Do Not Reinvent The Wheel
Great inexpensive tools exist
Regular updates and reviews
Under-promise and Over-deliver
No one likes to ever be let down
Read More About Our Core Principles
We don't assume you "just need a better web page". Our priority is to identify what your objective is and suggest the strategies to achieve it. Perhaps you want more clients or a different type of client. Perhaps you want to be moving some of your customer services to the web to reduce cost and increase client access. We will qualify what it is that you want to get out of your internet marketing, then research and present a plan to meet those goals. Sometimes our plans are a simple tweak to the SEO on your site. Sometimes it is a Google Ad Words campaign with some targeted landing pages. Sometimes it is a full web design. The client's objectives determine our prescription. Every client's situation is unique.
Track Everything: This is Science
Internet Marketing is unique compared to other marketing mediums in that impressions, clicks and other online behaviour can be tracked in real-time. Tracking takes the guesswork out of marketing and turns it into science. Your online marketing initiative should show tangible ROI or it is not worth pursuing.
Do Not Reinvent The Wheel
Internet programming has been modularized. Content Management Systems like WordPress and its huge library of plugins allow you to quickly add features that years ago would have meant custom programming at a significant expense.