Google Ad Grant Account Management Services
We set-up, manage and continually optimize Google Ad Grant Accounts For Non-Profits
What are Google Ad Grants?
We are Certified Google Ad's Experts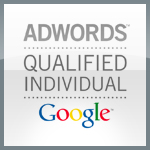 David E. Fowler is Google Ads Search certified. That means that he must pass an annual Google Search Ads exam with a passing grade of 80% or higher. To maintain PPC Solutions Google Partner designation, David must also maintain certain account performance and ad spend levels.
Why Use Google Ad Grants?
Professional Google Ad Grants Management and Consultation
For a person new to Google Ads, setting up and managing a Google Ad Grant account can bewildering.  We can get things set-up on the right foot, and prevent your account from being suspending by not following the Google Ad Grant requirements.
We can then manage your account monthly, adding more keywords and ad groups for the content found on your website to take advantage of your $10,000 / monthly ad grants budget.
Is money tight?  Instead, we can train you on what to look for and how to monitor the account after we have set it up, or optimized your existing account.
Included in our management service is a 15- 20 page PDF showing you a summary of all your website's traffic, where it came from, where it went to, and how Google Ads contributed to it.  In addition, we can tell you the number of form submissions, clicks on your websites telephone number, and email address.  This may be helpful in quarterly and year end reports for your organization's governing body.  We can also advise and update website SEO and make perform minor site updates on demand.
Google Ad Grant Requirements:
Keep keyword quality scores > 2

Use two words or more in your keywords

Set-up conversion tracking

Keep conversion rates < 15%
Our average Google Ad Grant client requires just 1 to 1.5 hours of management time per month at $95 / hour.